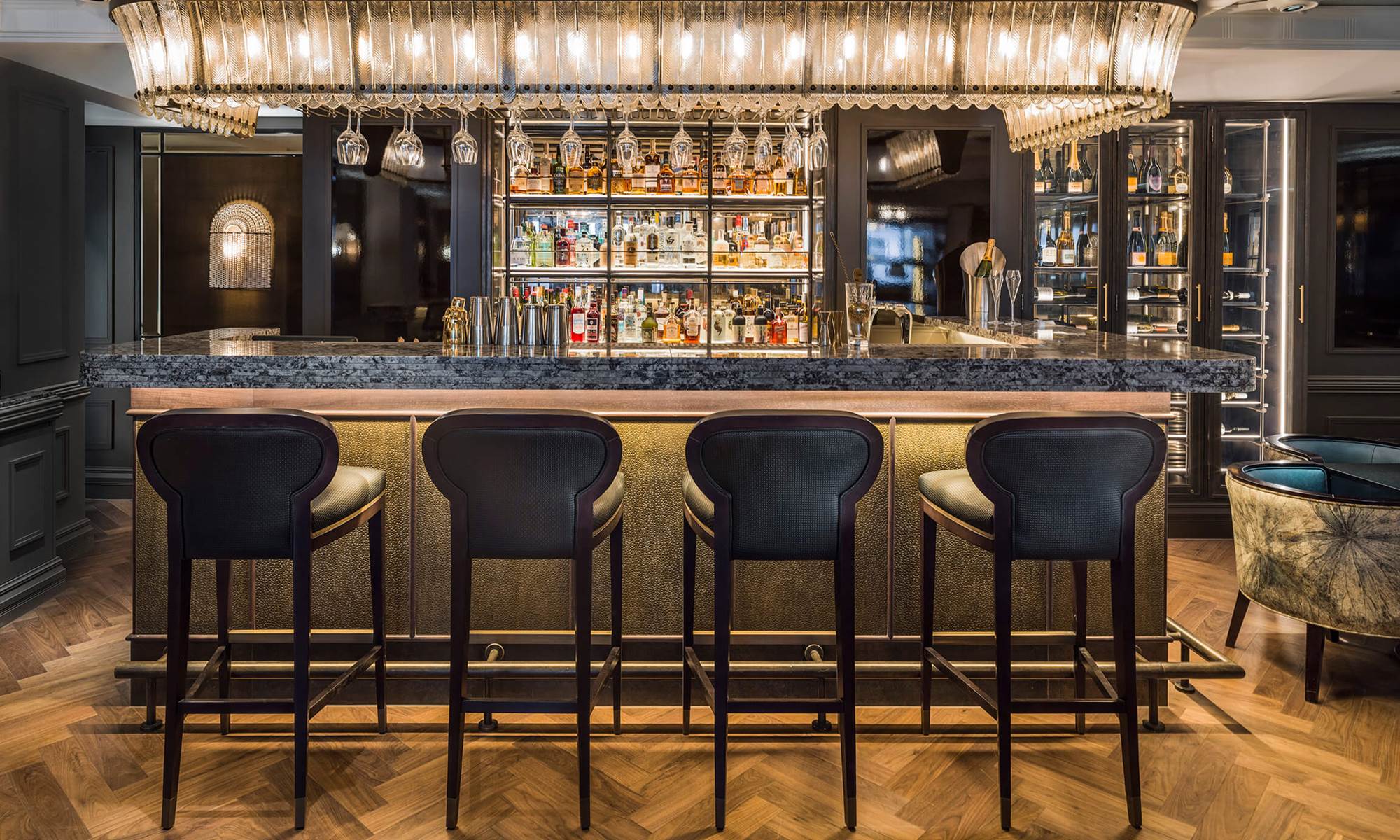 The Dandy Bar
Opening Hours: Monday - Sunday: Open Daily
Our namesake is the marvellous lifestyle Mayfair is known for. Where style meets surprise, The Dandy Bar is the heart and soul of The Townhouse. A theatrical, dimly lit atmosphere that creates a place to see and be seen in the heart of Mayfair. We are bold in style yet understated in nature - the essence of a private club, without the frills of a membership, The Dandy Bar draws inspiration from the British Dandy actors of today, serving the very best in classics, and painting imaginative narratives through expressive cocktails.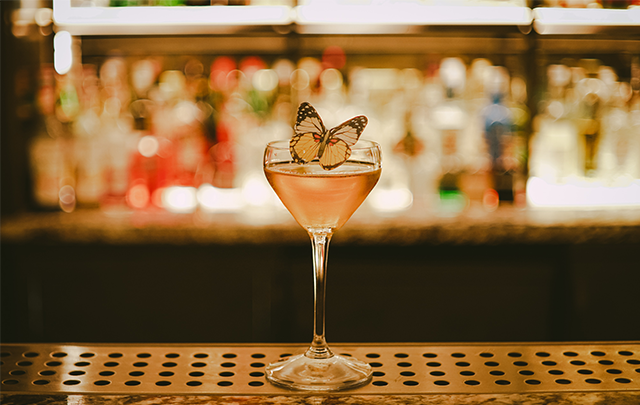 Cocktail of the Month
Remember! Remember!
This cocktail takes its name from the notorious rhyme that depicts Guy Fawkes in his failed attempt to kill King James by blowing up the House of Parliament.
Specs: 45ml Sazerac Rye, 15ml Green Chartreuse, 5ml Maple Syrup
Garnish: Edible Butterfly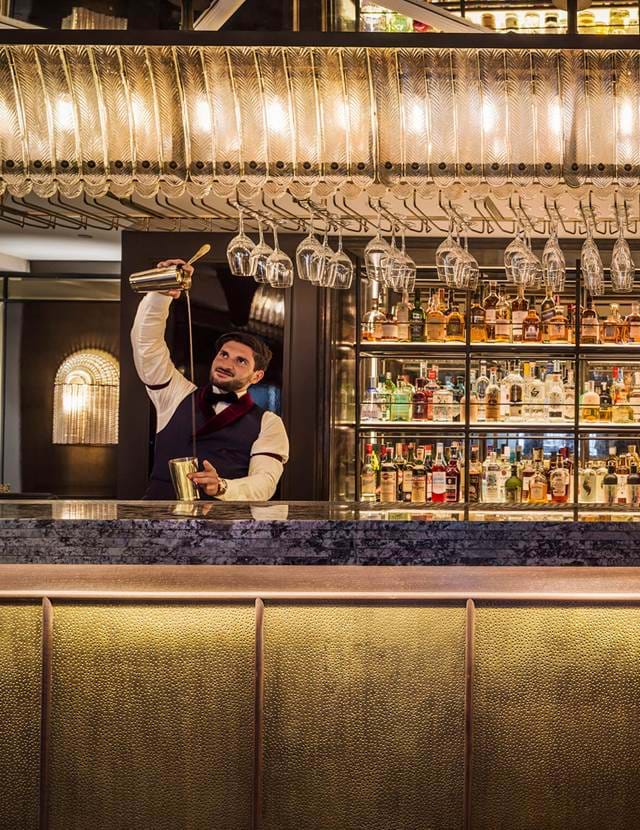 The Dandy Bar is an all-day dining destination that transforms into an evening experience. A place to pause, relax and meet – whether over breakfast, morning coffee, lunch or evening drinks. An extensive yet curated list of cocktails and spirits refine our menus, avant-garde takes on the classic Dandy cocktail once enjoyed by hedonists of the area. It's no surprise the design evokes the Dandy spirit.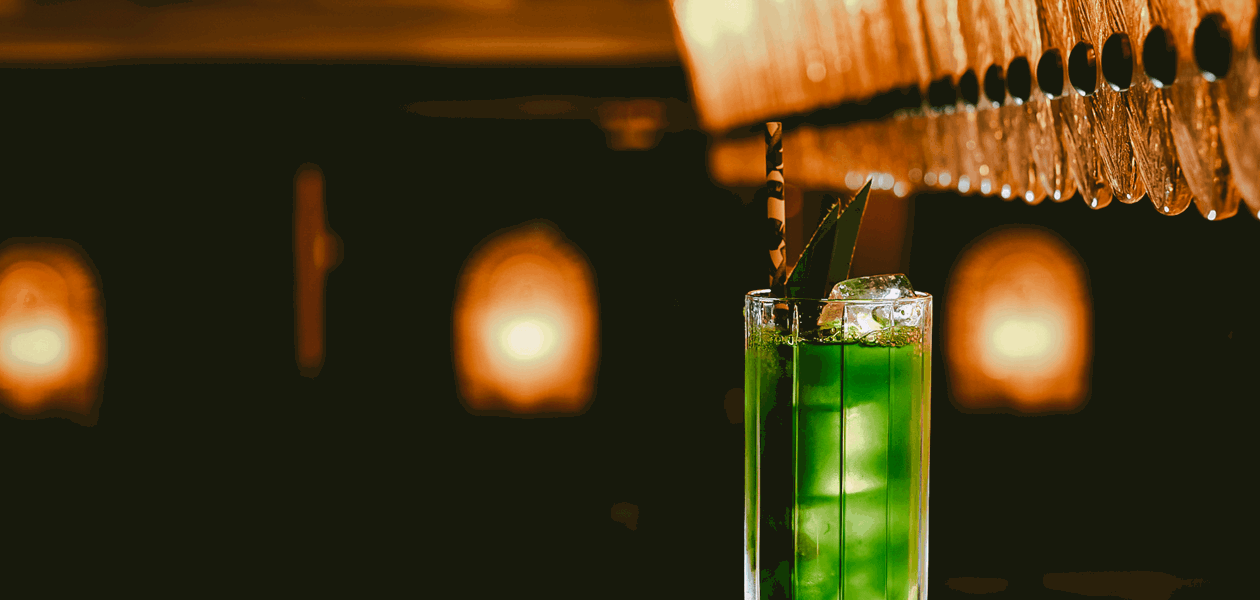 If these walls could talk.
A theatrical and dimly lit atmosphere, The Dandy Bar is the place to be seen and heard.